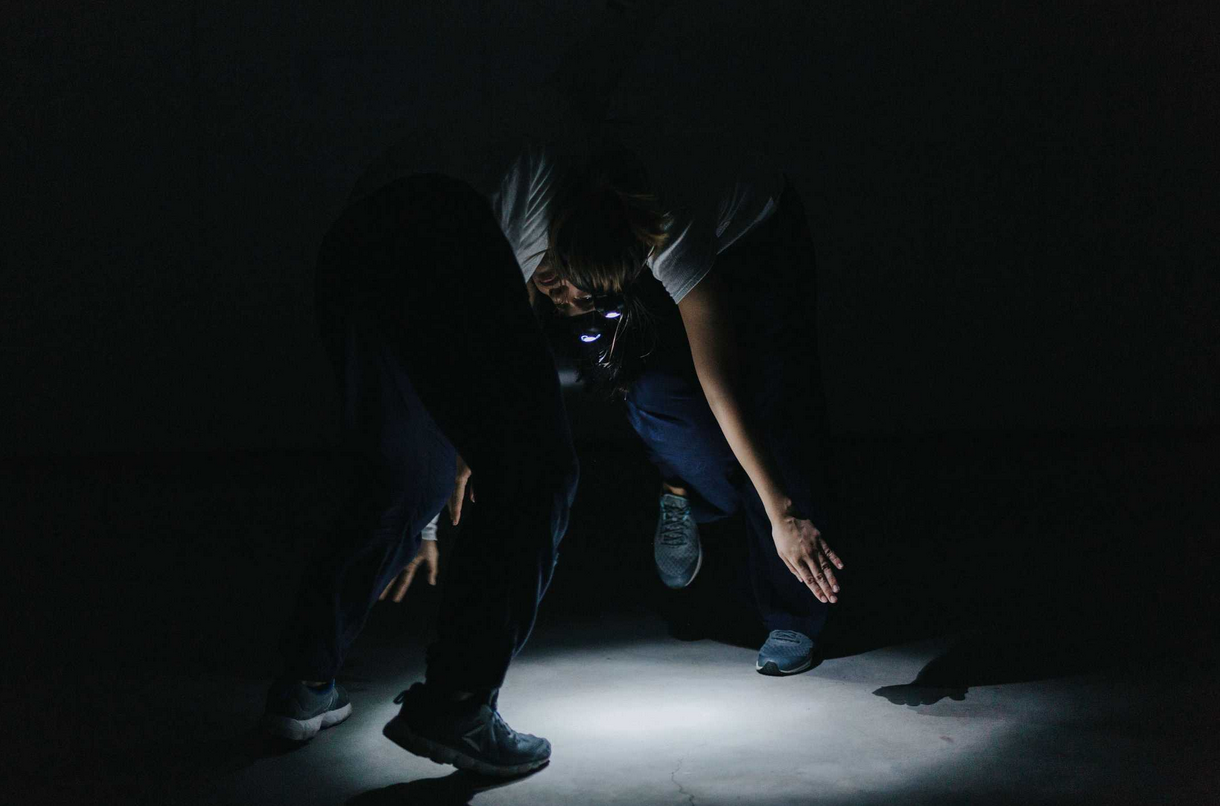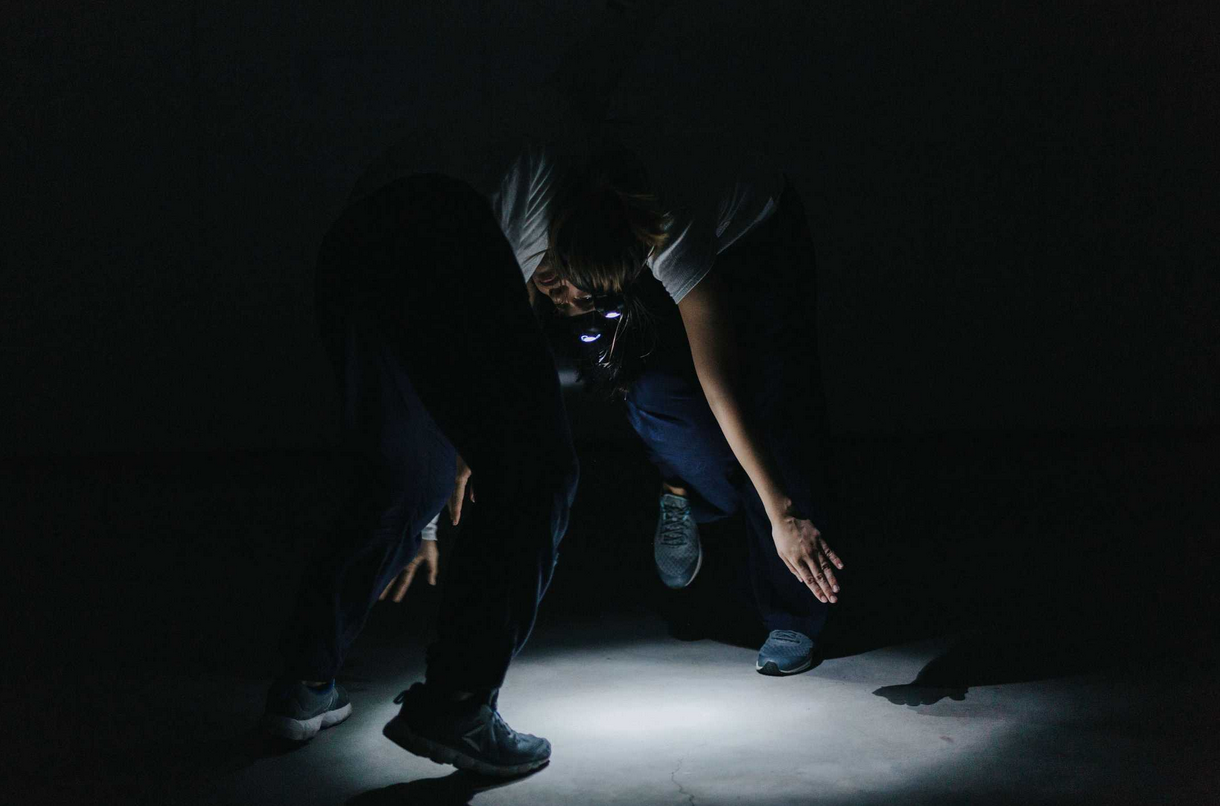 Close Company
A collaboration between Raw Moves and Alison Currie, 'Close Company' has its world premiere in Singapore in October 2018. It then had it's Australian premiere one week later as part of OzAsia festival 2018.
Image credit Kaier Tan
Creative team
Choreographer / director: Alison Currie
Dancers: Matthew Goh and Stephanie Rae Yoong
Dramaturg: Neo Kim Seng
Sound: Sascha Budimski
Commissioned by: RAW Moves
RAW Moves Artistic Director: Ricky Sim
Image credit Bernie Ng
Close Company performance
Experimental contemporary dance company, RAW Moves presents Close Company by Alison Currie (Australia), a performance series of three short vignettes that explores the notion of co-dependency by dancers in and around the audience.
This up-close dance experience examines power balance and imbalance, emotional closeness, support and resistance… in an intimate space.
Video produced by The Camera Bank
Dance Lab
After meeting at OzAsia 2017 Dance Lab Ricky and Alison started talking about possible opportunities for presenting work this led to Alison being invited to create and present a new work on RAW Moves dance company in Singapore in 2018. In addition to this Joseph Mitchell programmed 'Close Company' as part of OzAsia Festival 2018.
Image credit Kaier Tan
Review quotes
"Currie has hit upon a winning formula." -The Advertiser 2018
"…it tickles the brains," - The Australian 2018
"… an intriguing 'experiment' and exploration, where communication becomes the solution to connection and closing the distance created in crowds, or even simply between two people." -Bakchormeeboy 2018
image credit Bernie Ng
Concept sketch
Initial concept sketch and reflection on connection between two people by Alison Currie